Tank Truck Fall Protection
Hassles With
Handrails
Not MSHA or OSHA compliant
High Cost
Costly Maintenance Issues
Slow Install
Slips, Trips & Falls
Lack of Access & Egress protection
Continued Risk of Falling into Tank
Cold Weather Issues for Pneumatic & Pop Up Rails
Lack of protection for drivers Big & Tall
Aerodynamics
Tight dimensions limiting mobility
Added Weight
Handrails must be 48" tall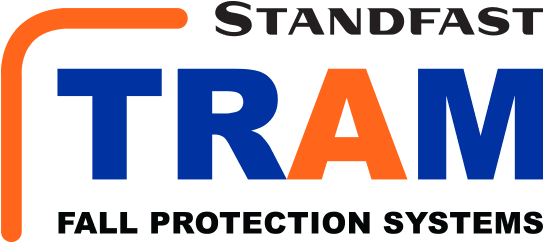 VS
Handrails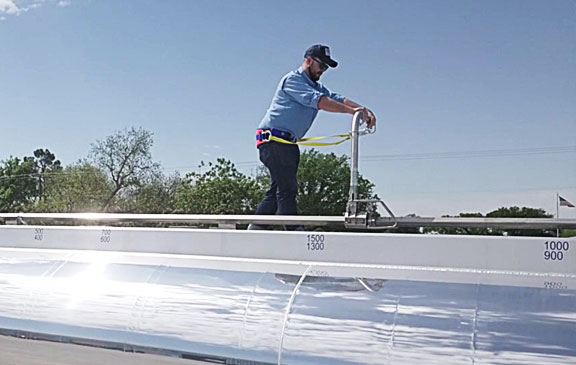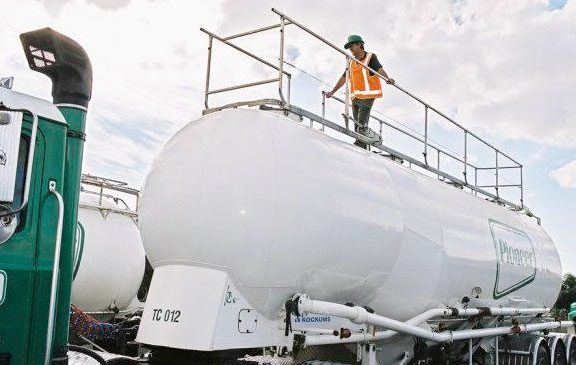 ANSI & OSHA Approved
Not ANSI & OSHA Approved
Feasible Pricing
Expensive
Tested for 5000 lbs. Drop
No Testing
MSHA Compliant
Not MSHA Compliant
2-6 Man Hour Installation Time
12-20 Man Hour Installation Time
Protection in Access/Egress
No Protection in Access/Egress
Safe for Users of All Sizes
Unsafe for Big & Tall Users
Low Maintenance
Pneumatic & Hinge Repairs
No Climate Restrictions
Difficult to use in Hot & Cold Climates
Zero Chance of Falling into Tank
Zero Protection from Falls into Tank
Fall Restraint
Fall Protection
Get Your TRAM Today
Months Long Leadtime
TRAM keeps your workers and your company safe
Get Your Workers Home Safe
Eliminate the Risk of Falls
Our TRAM (Total Restraint Access Module) system is a fall prevention product that goes above and beyond. When your workers are using a Standfast TRAM, they eliminate the risk of a fall. Keeping your workers protected, making their high work easier, and getting them home every day without needing to worry about their own safety
The TRAM systems are specifically designed to eliminate during the riskiest part of the job - moving from platform to ladder and back again. Research from insurance groups has shown 80% of all falls occurs during this transition period, and TRAM is the only product on the market designed to keep your workers safe in this space.
We offer a range of proven industrial TRAM systems for installation on a wide array of applications from center dome tankers to complex mining & transportation equipment. Let one of our safety professionals assist you in finding the most efficient fall protection solution for your fleet.
Affordable and Reliable
TRAMs are designed so they can be easily retrofitted onto your existing equipment or installed by the OEM before they even enter your fleet. Our installation instructions help guide you through an installation which typically takes between 1-9 man-hours. The TRAM system is the most affordable and reliable fall protection system on the market with no electronic or pneumatic devices to fail over the course of ownership. The TRAM's heavy duty stainless steel design has no wearing parts and will be reliable even in the worst working conditions. There are several problems working with a handrail safety system from unreliability to high costs and constant maintenance. The TRAM advantage over a flimsy handrail system is a less costly, lighter, and overall safer environment for your workers that keeps your fleet on the road.
The reported cost of a fall to a company is over $2 million in addition to the damage done to the reputation of your company. When safety is an important value of your organization, utilizing the TRAM fall protection system is consistent with your safety value statement. Your trucks, tankers, and heavy equipment can be outfitted with a TRAM system starting at $2499.
Get Your Peace of Mind
News & Events
JUN 6
Visit us in Booth 338 at NTTC's Tank Truck Week in Nashville, TN
September 30th - Oct 2nd