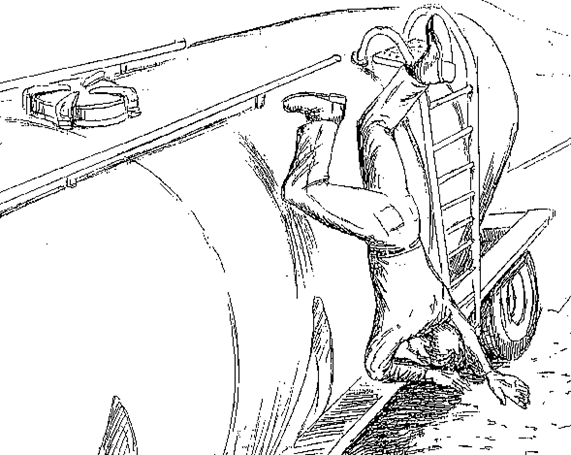 Bulk Transporter article on possible OSHA changes
OSHA's 2016 Regulatory Schedule
It looks like the other shoe is finally about to drop. For the longest time the tank truck industry has required it's drivers to climb atop their trucks to load & unload, clean out tanks, and do QC checks. It's one of the most dangerous aspects of the job and for anyone whose been on top of a walkway, the thought of a fall is cringe worthy.
Now it appears as though OSHA is taking charge in making significant changes to the now archived Miles Memo. In our longterm research we have found that 75% of falls in the trucking industry occur during access and egress. This is why the TRAM system was designed to protect the driver at all times when preforming maintenance atop the truck. With our 24″ tethers connecting you to the TRAM Arm, you can never fall away from our protection system. This means you won't hit the side of your truck like a wrecking ball should you slip and fall from the top surface.
It will be interesting to see how things progress with OSHA. Those in the industry know the different interpretations of the Miles Memo left a loophole that allowed the transportation industry to avoid height safety regulations; where virtually every other "working at height" industry has strict regulations at the behest of the workers.
It appears as though April 2016 will be a pivotal month in determining what direction OSHA points the industry towards.